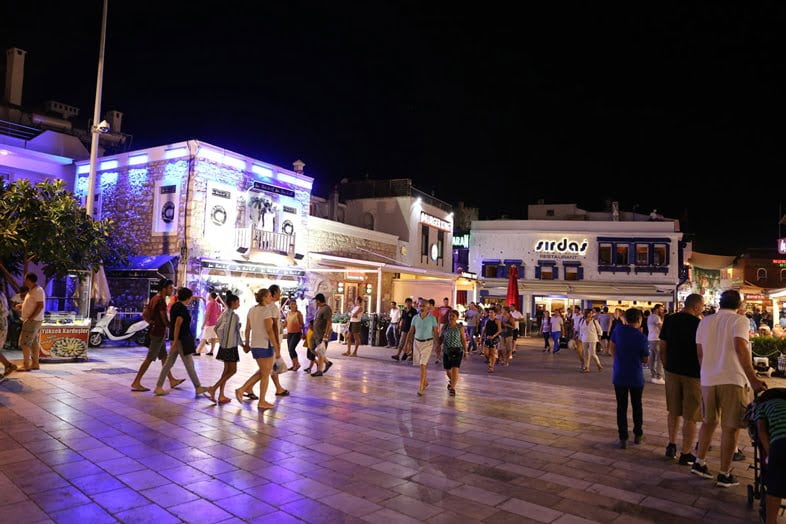 Bodrum Festivals
Bodrum is not only known for its beaches and entertaining life style, but also with festivals of various concepts throughout the year. Though not promoted enough, these festivals add color to Bodrum's life and attract the attention of not only locals, but those who come to visit the city. We hope that these festivals, which are important and successful organizations in their respective fields, will be promoted better. Perhaps, after reading our article you can review your travel plans and re-organize them to coincide with these Bodrum festivals!
---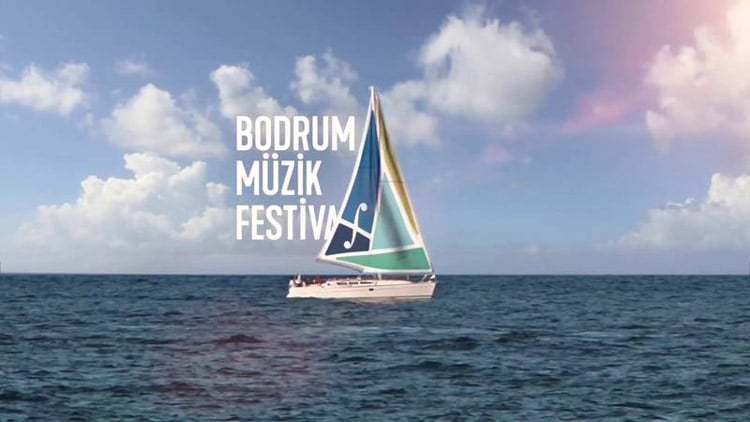 Bodrum Music Festival
The festival, which started as the D-Marin Classical Music Festival in 2004, took the name of Bodrum Music Festival last year and it will be held for the 15th time this year. The festival is held in August every year, though the start and end dates change each year. The festival program also changes to cover a period of 4-5 or 8 days.
Bodrum Classical Music Festival program includes morning concerts, sunset concerts, evening concerts and night concerts. The festival featured names such as The Presidential Symphony Orchestra and Lauren Fagan-Murat Karahan, Dorukhan Doruk-Gülru Ensari and Fazıl Say in the past.
Bodrum Music Festival also features film screenings under the theme of Music in Cinema.
---
Gumusluk International Classical Music Festival
Gumusluk International Classical Music Festival, which has been held in one of the most popular villages in Bodrum since 2004, is considered to be one of the most important festivals in its field today and is one of the most popular among Bodrum festivals. This festival covers a long period of 1.5-2.5 months and the world-renowned artists perform under the themes of Suda (on water), Tasta (on stone), Kumda (on sand).
The festival, which was initially held in Eklisia, the historical church in Gumusluk, was moved the historical quarry in Gumusluk in order to meet the demand in the following years. Incidentally, this quarry is an important historical site in Bodrum as it provided the stones used in the construction of the Mausolleion Mausoleum, which is one of the Seven Wonders of the Ancient World.
The festival, which featured artists such as Cyprien Katsaris, Alexander Markov and Gülsin Onay in the past years also features young artist's performances attending GFA Academy.
The festival also features Ahmed Adnan Saygun Piano Competition and the last submission for entry in 2019 is the 1st of June, Saturday.
---
Chill-Out Festival
The Chill-Out Festival's Bodrum leg, which is held in three different locations each year, will be held at Xuma Beach in Yalikavak between July 20th and 21st this year. Last year, the festival included names such as Chaim, Eli Light, Mimi Love and Luca Musto.
Chill-Out Festival, which "brings the magnificent world of Lounge Fm with real life" attracts many people from abroad as well from Turkey. The fact that one can swim and enjoy the sun while listening to great music makes the Chill-Out Festival an enjoyable summer event.
Chill-Out Festival Bodrum 2019 tickets are now on sale.
---
Karsanat Baroque Music Festival
Organized by the Karya Culture and Arts Association in September at the Bodrum Antique Theater, Karsanat Baroque Music Festival is a free festival and aims to promote and ingratiate baroque music to a wider audition.
The festival, which featured Karya Baroque Ensemble as well as coloratura-mezzosoprano Esen Demirci and counter-tenor Kaan Buldular in recent years, is an event that shouldn't be missed by baroque music lovers.
---
Sunsplash Music Festival
Organized in Xuma in September as the summer gently folds into fall, Sunsplash Music Festival gets together those who love to listen to quality music by the sea. Names such as Dayme Arocena and Louie Vega has taken stage in the past years' festivals.
---
International Bodrum Dance Festivals
Four different dance festivals are organized as a part of International Bodrum Dance Festivals, one of the oldest festivals of Bodrum.
International Bodrum Folk Dances Festival (30th April – 5th May): This festival features children and young team folk dance competitions. Competitors are not only from different cities of Turkey but from abroad too. The activities take place in Bodrum Dance Club, Herodot Cultural Center and Isis Hotel.
International Bodrum Modern Dance Festival (8th-12th May): Initially organized on national level in 2017, Bodrum Modern Dance Festival is now organized internationally. The festival is open to participation of dancers of all nationalities, starting from the age of five. Festival features dance shows and competitions as well as workshops in Heredot Cultural Center, Bodrum Dance Club and Isis Hotel.
International Bodrum Latin Dance Festival (23rd – 26th May): The festival, which features Salsa, Bachata and Kizombo shows of national and international participants also features competitions. There is a fee of participation to festival, which is enriched with parties and workshops.
P.S: Information given about Bodrum dance festivals and the venues are up to date for 2019.
---
Summer Tango Fest Bodrum
The festival, which is organized between 19 and 23 June is described as "Turkey's most extensive tango and holiday festival". The festival features the shows of participants from more than 30 countries as well as tango
P.S: Summer Tango Fest Bodrum dates are current. It will be held between 19-23 June in 2019.
---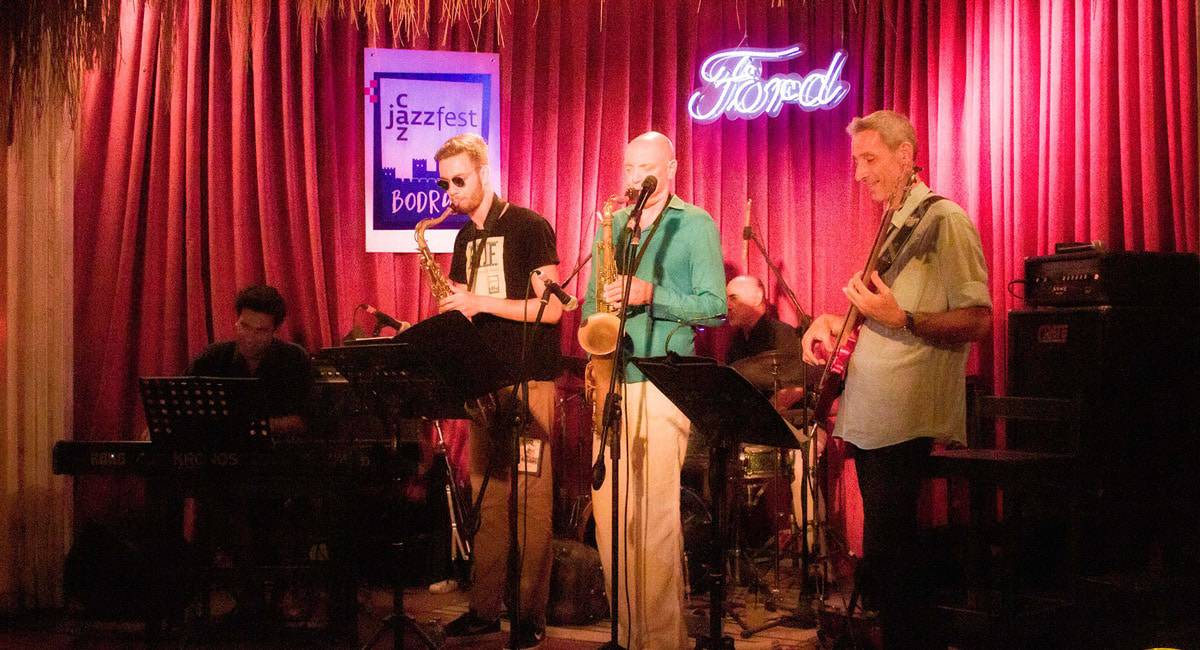 Bodrum Jazz Festival
Bodrum Jazz Festival, will be held between 1st – 9th September in its second year. This year's festival program has not been released yet but it featured names such as Fahir Atakoglu, Ayhan Sicimoglu, Shalosh Trio's concerts last year. So, no doubt Bodrum Jazz Festival will welcome important names this year too.
---
Bodrum Tangerine Festival
Bodrum Tangerine Festival is organized in Bitez each year by Bodrum Municipality to promote Bodrum's famous tangerines. The festival stands display various products made with Bodrum tangerines. Also local musicians have concerts.
---
Gundogan Sucuk & Wine Festival
The festival's theme, which is held on the last Saturday of each February, is obvious as its name suggests. But the festival is not only about eating sucuk (fermented Turkish sausage) and drinking wine, there's also music! Visited especially by the locals living in Bodrum, the festival is one of the most important events of the winter.
---
Slow Cheese Bodrum
Slow Cheese Bodrum is an international cheese festival which will be held for the 3rd time this year between 11th and 14th of April. Local producers display their cheese in the festival. Cheese, honey and olive tastings, traditional jam making, cheese making for children are also amongst the festival activities.
---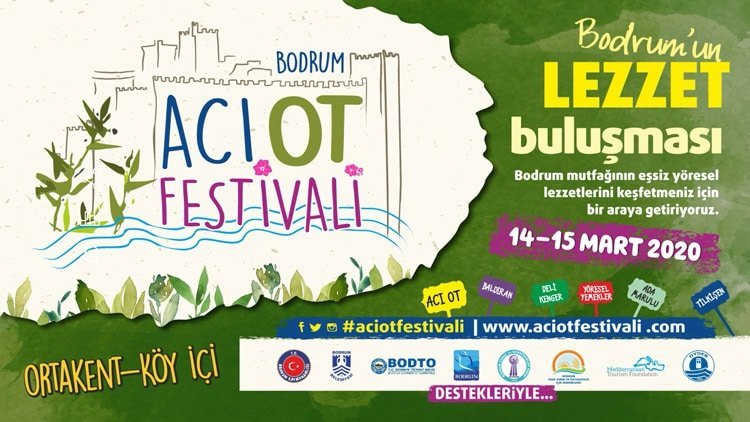 Bodrum Bitter Weed Festival
One of Bodrum's most famous, Bitter Weed Festival is held in March. The festival promotes the healing, delicious greens of Bodrum region by displaying food cooked with these weeds. There are also plenty of activities such as parties, cultural activities and talks about gastronomy.
---
Bodrum Kite Festival
Bodrum Kite Festival, which is held in each May, was held on 13th of May last year under the theme of 'Unobstructed Bodrum' to raise awareness about disabled rights. The festival is organized by Bodrum Kite Club with the support of Bodrum Municipality and attracts many kite enthusiasts. The vision of kites flying in the blue sky by thousands is impressive to say the least. There are also competitions for children and clown shows ensure they have a good time.
---
!f Istanbul Indie Movies Festival
Some of the films that take part in !f Istanbul Film Festival are simultaneously shown in Gumusluk Academy. In essence it's not a Bodrum festival but a part of Istanbul festival which takes places in Bodrum, but it wouldn't be fair if we didn't mention it. The festival, which features the movies shown on the last 3 days of !f Istanbul Film Festival simultaneously, brings the movie lovers together.
---
Ortakent-Yahsi Spring Festival
Spring Festival, which is held in May or June in Ortakent-Yahsi, features various activities such as sports, concerts and exhibitions. Berksan also took stage on last year's festival which takes place in Ortakent Yahsi, the longest coast of Bodrum. There are also different activities in the festival such as record breaking attempts.
---
Pedasa Festival
Pedasa Festival, has been held for more than 20 years in Bodrum region that also covers the Pedasa Ancient City, a city of Lelegian civilization. There are various activities such as local music concerts, nature walks, folk dance shows and competitions. Bodrum Municipality also supports the festival organized by the Pedasa Protection and Sustenance Association. The festival is held every year in May.
---
Olive Blossom Festival
The Olive Blossom Festival was held for the first time this year in 27th and 28th April in Yaliciftlik with the participation of the Mayor of Bodrum. Organized by Muğla Provincial Directorate of Agriculture and Bodrum District Directorate of Agriculture, theme of the festival -as suggested by its name is – olives. Organized in Yalıçiftlik Municipality Tea Garden, the festival featured different products of local producers as well as products such as olives and olive oil. We wish this beautiful festival to be long-lasting.
As you can see, Bodrum hosts many amazing festivals of various concepts from music to dance, from food and drinks to kites, throughout the year. We are hoping that our article about Bodrum festivals work up your enthusiasm to visit Bodrum. Perhaps our feature Where to Listen to Music in Bodrum may also interest you?
P.S: Some of the Bodrum festivals are open to public and free and some are paid. Do not forget to check the festival dates and fees once you decide to attend one.