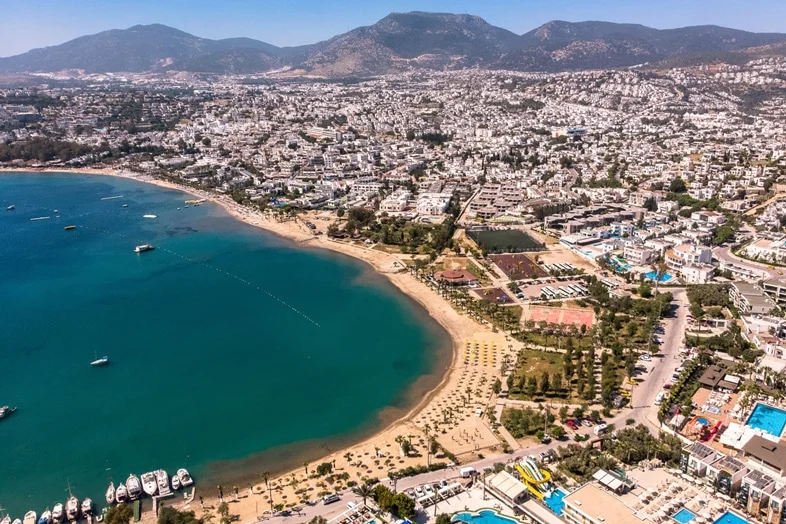 Bodrum Gumbet Guide
Gumbet is one of the closest neighbourhoods to Bodrum centre and is one of the rare spots which is lively in summer as well as the winter. Which some people call "little England" due to the high number of British residents and tourists visiting in the summer, also has a bar street like Bodrum and this street attracts thousands of tourists in the summer months. The neighbourhood, where there are many five-star hotels, is a must-visit for those who want to have fun in their travels.
---
Where is Bodrum Gumbet?
It takes about 30-35 minutes to walk from Bodrum to Gumbet. It takes 10 minutes to get to Gumbet by busses which run from Bodrum bus station. As we said, this is very close to Bodrum centre but it is not a good idea to walk in the heat of the summer months, as you may pass out. You can find more about transportation by reading our article Bodrum Transportation Guide.
---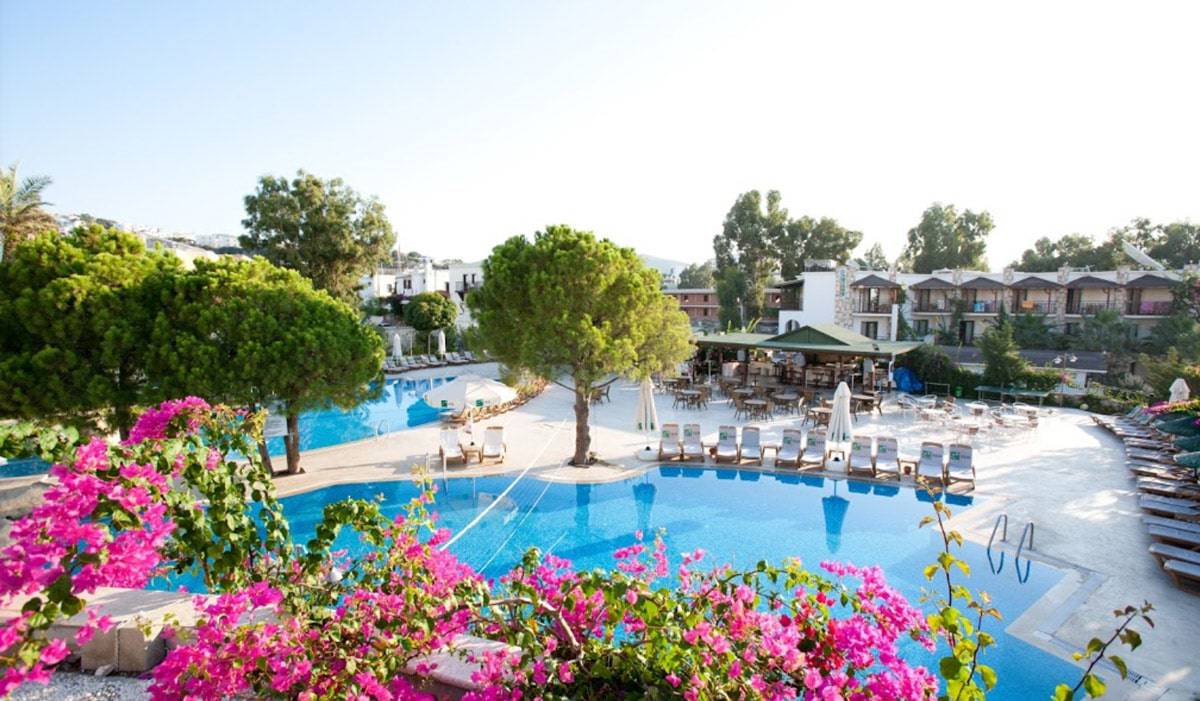 Where to stay in Gumbet?
Bodrum Gumbet can be called an all-inclusive paradise because there are many hotels in the neighbourhood, especially in the coast, and most of these hotels offer an all-inclusive concept. You can list all hotels in hotels page. Especially the hotels on the beach are good alternatives because they are just by the sea. Ayaz Aqua Beach is located on the beach and has its private beach.
The hotel, which has sun loungers and parasols also has a swimming pool. Ayaz Aqua Beach, which also has a restaurant overlooking the sea, is a convenient place to stay in here. Asteria Bodrum Resort, also known for its 24-hour outdoor pool on the beach is an establishment which can be preferred amongst Gumbet hotels with all facilities expected from a hotel including a restaurant and a sauna. There is also a camping area on the beach; Zetas Camping. Zetas Camping, which is in a wooded area by the sea, may appeal to those who wants to enjoy camping while staying in Gumbet.
---
Gumbet
Beach
The most important point of Gumbet is of course its coast. The coast is very long and there are many places on the beach such as hotels, bars, restaurants, municipal tea garden, and beach clubs. In the summer months, the sunbeds of the hotels and other places cover the entire beach and if you do not go early in the morning, you may have difficulty finding empty sunbeds.
The sea of Gumbet is shallow at most points, so if you enjoy swimming in the deep sea, Gumbet may disappoint you. On the other hand, the fact that the sea is shallow is an advantage for families with children, where your children can safely swim at the sea.
Bodrum Gumbet beach is very lively at night, as we said there are many bars and discos on the beach, it is also possible to sit at the seaside tables, but unfortunately when you sit at the seaside, the music playing in all the surrounding places is mixed and this cacophony becomes annoying after a while. Gümbet beach is not exactly the right choice for a pleasant night at the seaside accompanied by the sound of waves.
---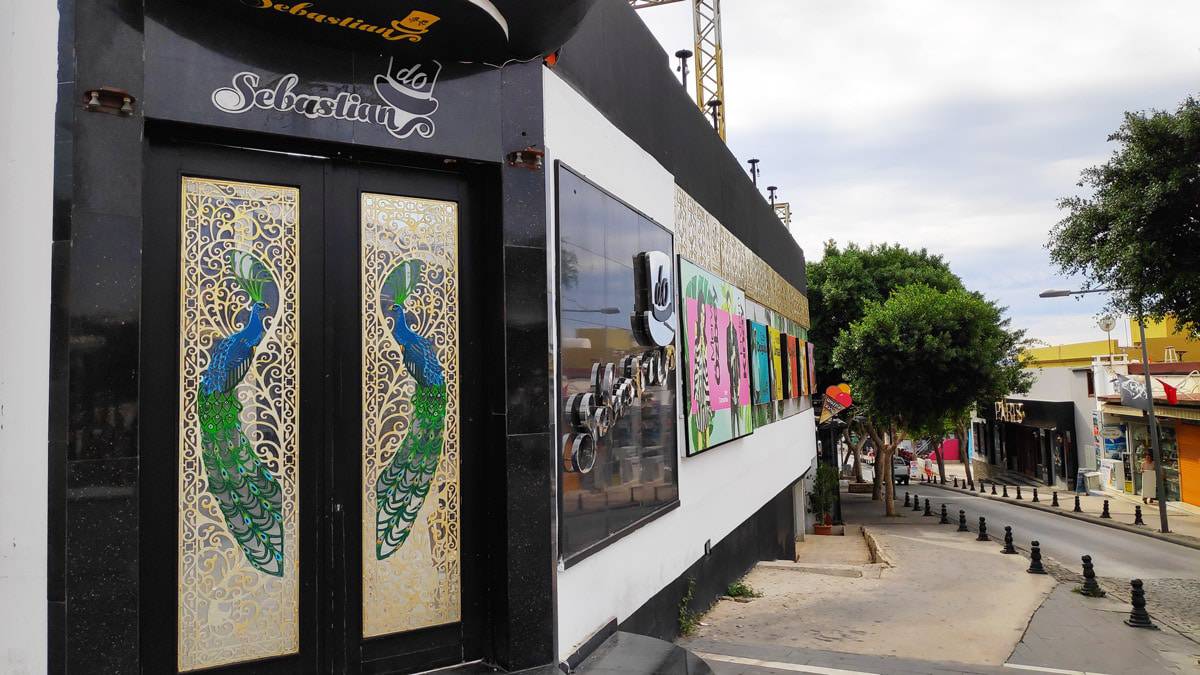 Gumbet Bar Street
Here we come to the first place that springs to mind when you say Bodrum Gumbet; Gumbet Bar Street. You can easily reach the bar street with the minibuses departing from Bodrum bus station. There are places like Pasha, Sebastian and Posh Club which can be defined as expensive and frequented especially by the Turks, as well as places like the X Bar with a disco atmosphere, which are preferred by the British.
Pasha, Posh and Sebastian are the places where famous artists take stage during the summer months, so these places are in demand for watching famous names live. Artists such as Hande Yener and Demet Akalin take stage in these places, which will give you an idea of the concept of these venues. The street itself is very lively, Gümbet Bar Street is always very colourful and lively with people who hang around on the street without going into venues. There are also doner shops, restaurants, souvenir shops on the street.
---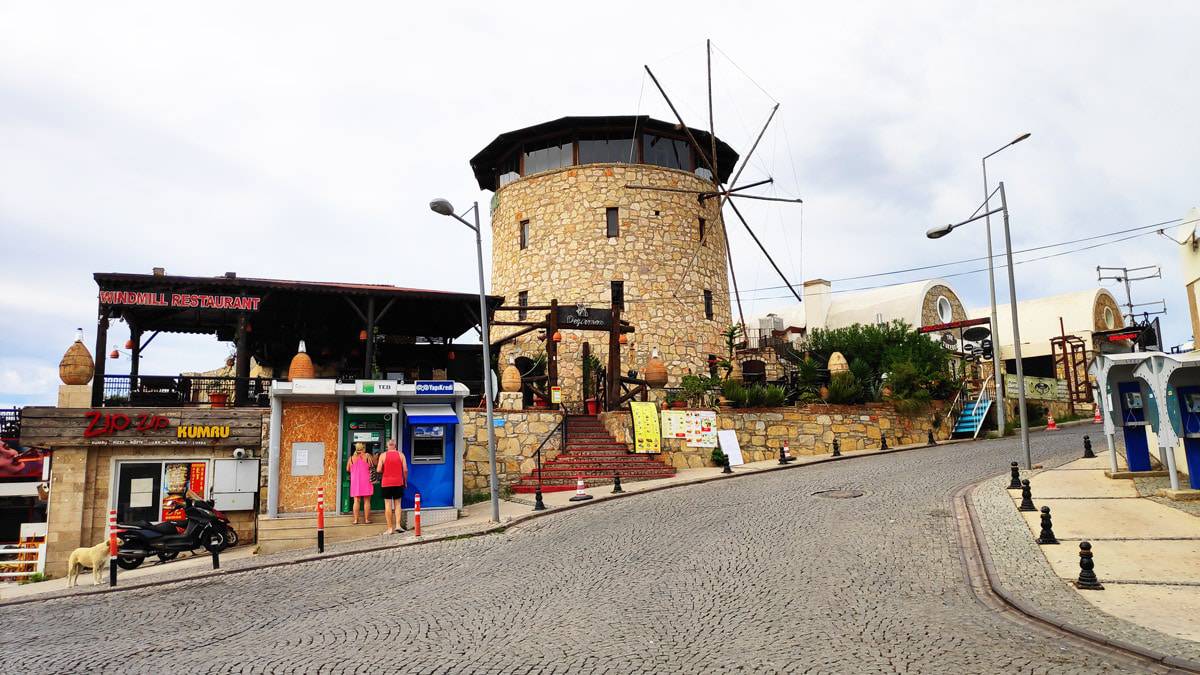 What to eat in Gumbet?
Unfortunately, Gumbet, which is a very popular place for entertainment, does not have the same claim about food. There are many restaurants and cafes in Gumbet, but most of these places offer food under mediocre. Değirmen Restaurant, which we mentioned in detail in our Bodrum Fish Restaurants article, is one of the most successful restaurants in Gumbet.
The view of the restaurant, which offers not only fish but also meat dishes and many other delicacies is also spectacular, making Degirmen Restaurant one of the most reasonable alternatives for dining against a wonderful view of Gumbet. Municipal Tea Garden on Gumbet beach can be preferred for a snack. The self-service tea garden has a menu with breakfast, various dishes and alcoholic drinks. Their meatballs are not bad, and their toasted sandwiches are quite good, their prices are more reasonable compared to other places as it is owned by the municipality.
---
Oasis Shopping Mall
Oasis Shopping Center, located at the crossroads of Gumbet, is one of the active points of Gumbet in summer and winter. Various activities such as summer concerts are also organized in Oasis, which houses everything you would expect in a shopping centre such as branches of chain restaurants, dozens of shops and cinemas. You can reach Oasis Shopping Centre by taking the public buses to Gumbet and getting off at Gumbet junction. Or you can get on Konacik buses and land right in front of it.
---
Bodrum Gumbet
Market
The market is set up on Sundays. Of course, it is not as big as the markets set up in Bodrum centre and prices are slightly higher. Nevertheless, you can stop by the market to buy local products such as olive oil and skim-milk cheese.
If there are places you are satisfied with in here, you can share with us as a comment. You can also go to the page of the business you are satisfied with and leave your comments. If you want to make your holiday unforgettable, we recommend you to read our Bodrum Travel Guide and What to Eat in Bodrum articles. Bodrum Breakfast Venues is another must-read article.
Before finishing our article, we would like to invite you to our Facebook group called; Bodrum Travel Tips. This community's purpose is to share your Bodrum holiday experiences or ask other users for recommendations about Bodrum. Help the guests coming to Bodrum from both, abroad and domestically, by giving advices, suggesting places, sharing and providing information about places to visit.
We wish you a happy holiday…