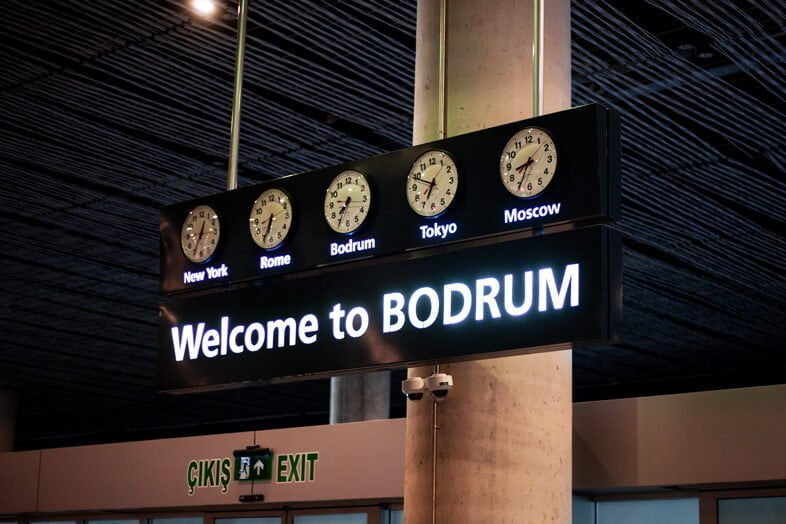 Where is Bodrum and Transportation Guide
Where is Bodrum?
Bodrum is a town of Muğla, known to be Aegean region's holiday resort, and its fame exceeds the city it is located in. It is a holiday destination known around the world as well as Turkey. This peninsula, rich with its sea, history and entertainment, is a holiday heaven and floods with visitors during the summer months. There are flights coming in from many destinations, so Bodrum is not a hard holiday destination to get to.
If you wish to travel by car the distance between İstanbul-Bodrum is around 700 kilometers and you could travel to Bodrum in about 8-10 hours. From İzmir you could travel to Bodrum in 2-3 hours by car. You should make your hotel reservations before you come to Bodrum, we'd recommend you to have a look at our our article on Bodrum Hotel Suggestions.
If you have any questions as to how to get to your hotel from the bus terminal or if the airport transportation is easy, we can assure you, you won't have any questions after reading this article. We will cover all transportation alternatives not just so you can get to your hotel, but for you to be able know Bodrum like the palm of your hand. We have prepared this article with great care for those who don't want to limit their holiday around their hotel but want to enjoy Bodrum's entertaining bars and other activities.
Where is Bodrum and Transportation Guide
---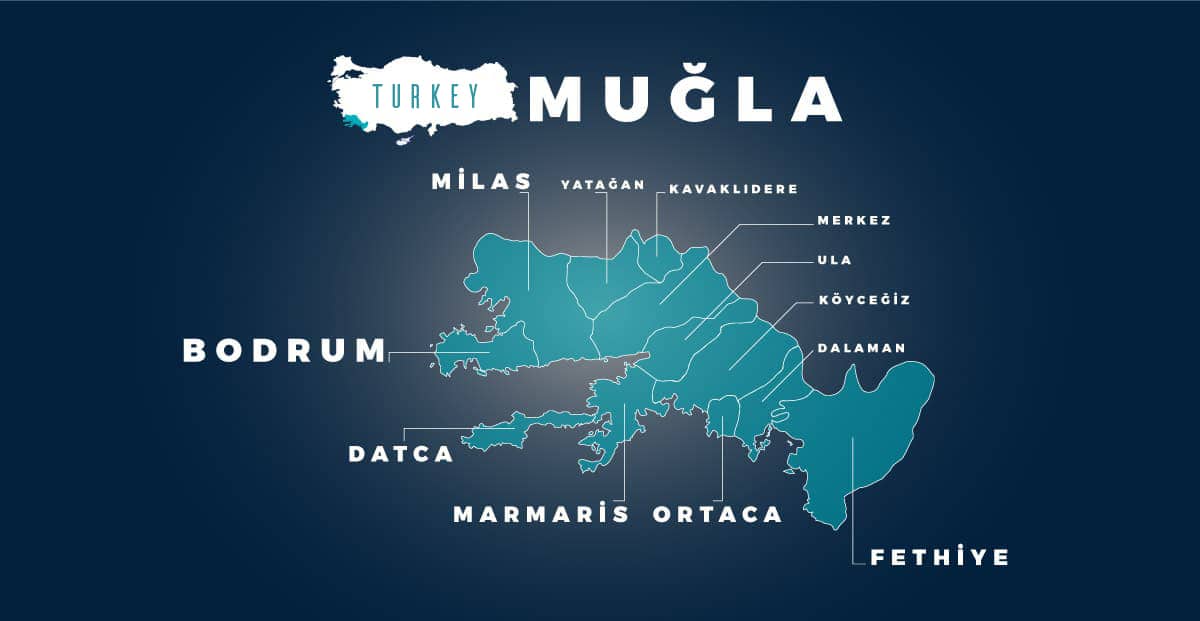 ---
Bodrum Airport Transportation
It is possible to get to Bodrum by road from everywhere in Turkey, but with cheap domestic and charter flights as well as shorter travel times, most people prefer flying. Bodrum Milas Airport is an international airport and is active throughout the year. After answering any questions on where Bodrum is, we should answer your questions about Bodrum airport transportation for you to have a nice start to your holiday. It takes approximately 45 minutes by car from Bodrum airport to Central Bodrum. We have listed Bodrum airport transportation options for you.
---
Milas – Bodrum Airport Taxi
As it can bee figured from the map under 'Where is Bodrum?' title, Milas Airport is 45 minutes away from the airport. There is a taxi station named Bodrum Airport Taxi at the airport. You could eliminate transportation problems by getting on a taxi from this station. But as you can guess the airport traffic is very busy during high season so it might not always be possible to find a taxi at the station.
To secure a taxi, we suggest you to either get in touch through here. If you make a reservation, they will be waiting for you outside the terminal doors with a sign with you name on it.
We should also add, for those travelling with their pets, that this taxi station is pet friendly. You can get on a taxi from this station with your pets. We been assured by an official that even though there are some drivers who do not allow pets, they will direct the customer to the next taxi on line, who will. But most of their drivers accept pets willingly anyway.
---
Bodrum Muttas Busses
One of the most economical options for Bodrum airport transportation, Muttas busses, travel from the airport to Bodrum. Departure times for Muttas busses during summer are quite frequent, based on our experience we could say even during off-season you will not have to wait for any longer than 15 minutes. Bus fees for 2019 were 23 TL. These busses travel to Bodrum bus station and drop passengers off at Torba junction and the centre of Güvercinlik along the way. Muttas busses accept pets if they are caged but they can only travel at the trunk.
---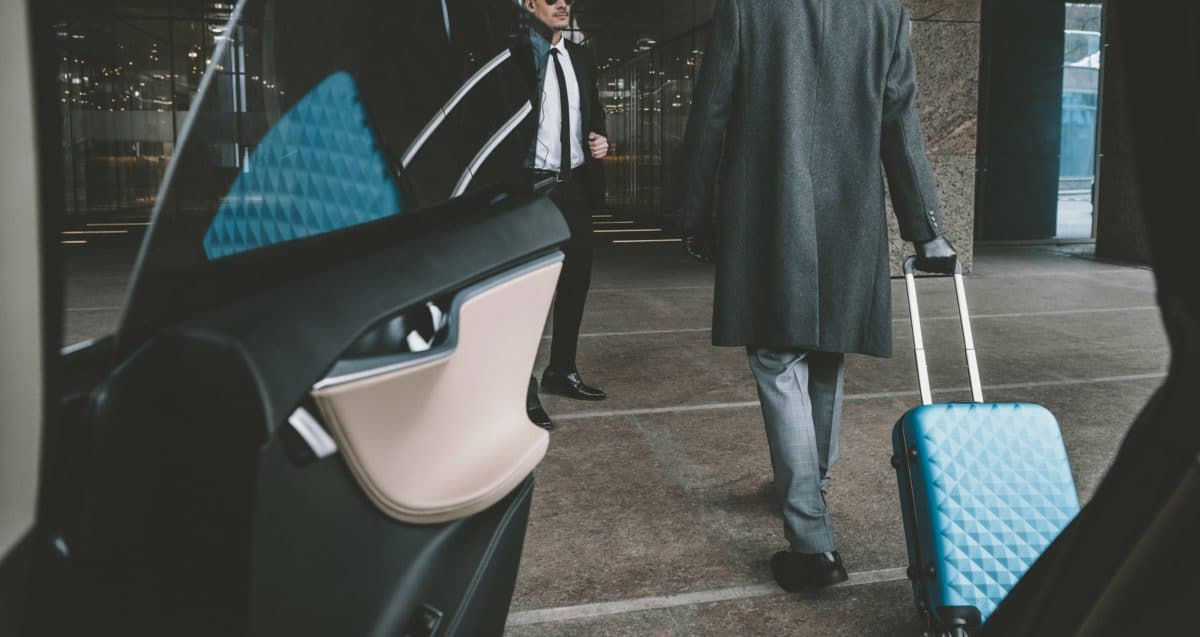 Bodrum VIP Transfer
VIP transfers are also very popular in Bodrum. We wanted to open a separate header for VIP transfers as Bodrum VIP transfers can be a very comfortable alternative for people travelling with elder guests or for crowded groups of friends.
Companies who offer this service, will meet you at the Bodrum airport and take you to your hotel. If you think that these VIP transfer companies serving with luxurious vehicles would be very expensive, you should get prices from the companies listed in this link. If you wish, you could use VIP vehichles not only to get to your hotel, but to drive you around during your holiday. If you want a VIP transfer service, you should certainly book one or two days in advance.
---
Bodrum Local Transportation
After solving the problem of how to get from airport to Bodrum town centre or your hotel, and reading about the local transportation alternatives within Bodrum, all that's left for you to do will be to decide on which beach to sunbathe in. To decide on that, you can look into our article Bodrum's Most Beautiful Public Beaches.
---
Minibuses
Bodrum has a very advanced transportation network. Even though we haven't mentioned this under the title Where is Bodrum, you can get to Bodrum by bus from all over the country. There are minibuses to every corner of Bodrum from Bodrum bus station so local transportation is very easy and cheap. You can travel everywhere such as Gumbet, Konacik, Bitez, Ortakent, Yahsi, Yalikavak, Gumusluk, Turgutreis, Akyarlar, Torba, Gundogan with the buses that take off from the bus station. To give an approximate travel time, you could travel from the town centre to other neighbourhoods in 30-40 minutes by bus. It takes about an hour drive to Golturkbuku which is the farthest neighbourhood to Bodrum.
Bus schedules change from summer to winter and during summer you can find busses to most destinations until very late at night. In winter there are fewer busses by comparison to summer and these stop running much earlier. To give an approximate time, there usually aren't any minibuses after 21:00 in the winter. We must state that this is just an approximation.
Keep in mind busses can be very crowded in summer. Also, the busses don't pick or drop off any passengers anywhere other than the bus stops, so be careful not to miss your stop. The fact that disabled passengers can travel easily in almost every bus makes us happy. O one last information about Bodrum busses; you can get on most busses with a cat in a box but dogs are not allowed.
---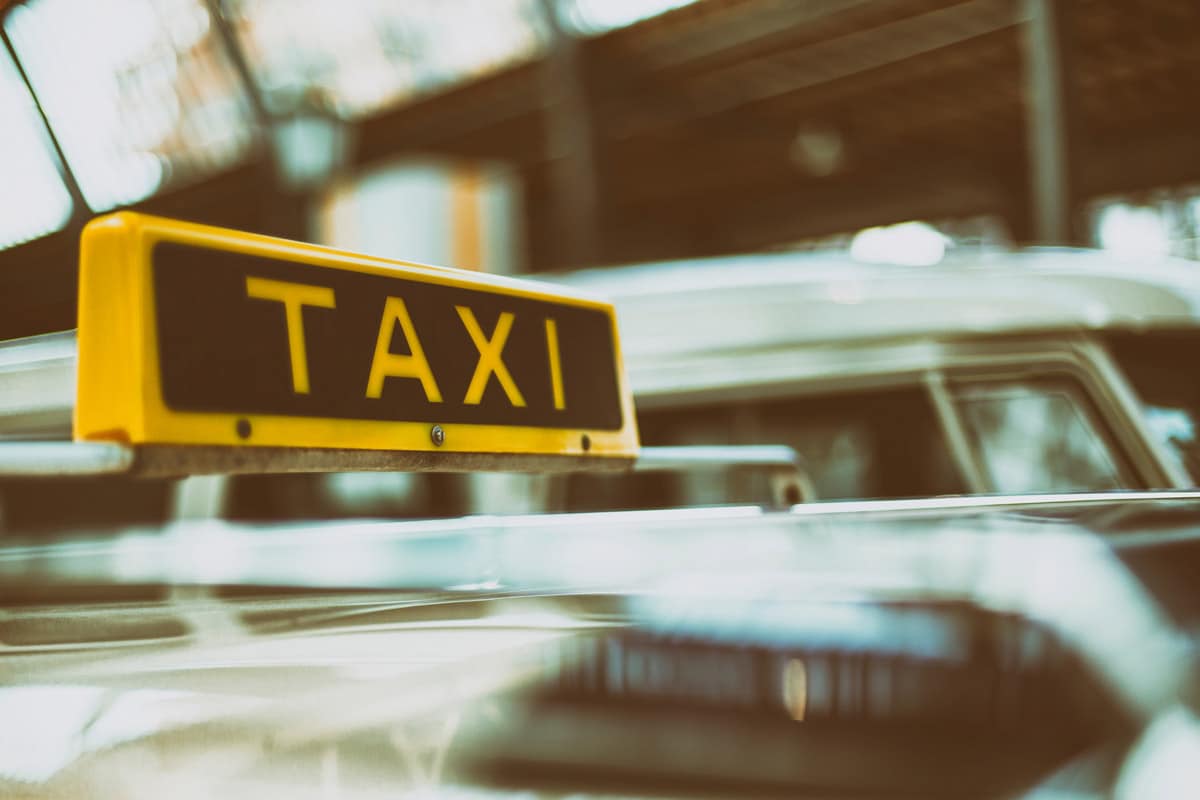 Bodrum Taxi Transportation
There are many taxi stations all over Bodrum, taxis are highly preferred amongst other transportation options in Bodrum. There are also some taxis that ride around in the city. You can travel anywhere you want around the clock with a taxi. You might have some difficulties finding a taxi in summer, especially if you are looking for one far away from Bodrum's entertainment spots.
If you are travelling with your pet, we should point out that taxis in Bodrum are very reluctant to take dogs. They usually take cats with cages but there are hardly any drivers who will accept dogs in their taxi. There is an animal friendly driver named Savas Kustu who willingly accepts all animals in his car. Especially if you have a big dog Mr. Savas could be the only taxi driver to take you. You can reach animal friendly Savaş Kustu through his phone number +90 535 658 16 86.
---
Car Rentals in Bodrum
Now that you know where Bodrum is, we will share some information on car rental firms. One of the transportation options in Bodrum is rental cars. You will not have any problems of transportation in Bodrum with car rentals, but you will need to make prior reservations during high season.
We suggest you work with local rental firms if you are planning on renting a car as there could be communication problems with international firms, we wouldn't such a problem to overshadow your holiday. Renting a car will solve any issues of transportation from the Bodrum airport or local transportation during your stay in Bodrum.
Another thing to be considered when hiring a car is to not to let anyone other than those stated in the agreement to drive the car as if they get in an accident, the insurance will not cover the damage. This means you will have to pay for the damages. Foreign tourist will need their passport and credit card and local tourist need their Turkish ID and credit card when renting a car, and of course you will have to present a valid driver's license. It goes without saying that you shouldn't drink and drive!
---
Getting to Bodrum with Ferries
By now you already know where Bodrum is. We presume you know the Greek islands near Bodrum as well. There are ferry trips from Bodrum to many different destinations, especially to Greek islands. You can have a chance to explore the Greek islands with an enjoyable ferry ride. The ferries run from Central Bodrum and Turgutreis.
There are trips to Kos, Marmaris and Datça departing from the ferry port in Central Bodrum. And from Turgutreis there are trips to Kalymnos, Rhodes, Symi and Leros. We should remind you that you will need a Schengen visa to visit the Greek islands. If you have a Schengen visa you can hop on the ferry and visit whichever Greek island you want. You can travel to some of the Greek islands with the help of an easy visa application upon entry if you don't have a Schengen visa. However you should submit the required documents to the ferry company latest by 5 days prior to your departure.
There are also boat rides from Central Bodrum to Bardakci bay. If you wish to visit Bardakci, one of Bodrum's most beautiful and closest bay, you could travel there with a short boat ride.
---
Transportation From Bodrum to Nearby Destinations
As you have seen on the map in our 'Where is Bodrum?' article, there are many holiday destinations nearby Bodrum. These are all Mugla's districts with minibuses or busses running to them from Bodrum bus station. For example, if you wish to visit Marmaris while you are on a holiday in Bodrum, you could go there either with a ferry or with one of the buses that take off from the bus station frequently.
There are also buses to Fethiye, Datca etc. from the bus station. So, you have a chance to visit Bodrum's neighbouring towns.
We have come to the end of our article. We hope that we have covered all the questions you may have about local transportation in Bodrum.
Before finishing our article, we would like to invite you to our Facebook group called; Bodrum Travel Tips. This community's purpose is to share your Bodrum holiday experiences or ask other users for recommendations about Bodrum. Help the guests coming to Bodrum from both, abroad and domestically, by giving advices, suggesting places, sharing and providing information about places to visit.