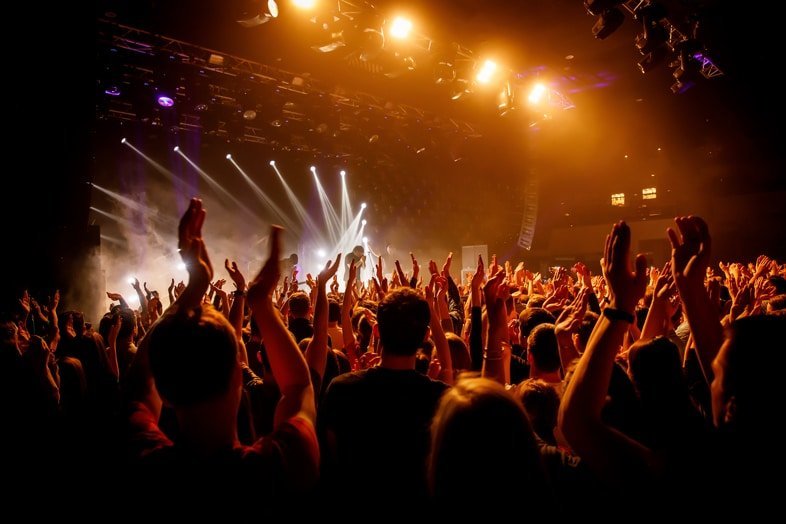 Where to Listen to Music in Bodrum?
The question frequently asked by those who come to Bodrum on holiday is where to go to listen to beautiful music. We hope our article will answer you no matter what kind of music you love. If you are coming to Bodrum for the first time, we recommend that you read our Bodrum Travel Guide first. If you are impatient and can't be bothered, simply move your cursor down slowly. Here is the Guide to Where to Listen to Music in Bodrum?
---
Here are the directions for rock music
Korfez Bar
If you are a rocker, you will have fun in Bodrum! The first place you can go to listen to good music and hang out with fellow rock lovers is Korfez Bar. Located in the Bodrum Bar Street, Korfez Bar has been going on its way for 25 years, maybe even longer with the same staff. You can hear all the rock songs you can think of in Korfez Bar where lovely Erol meets the clients at the door.
---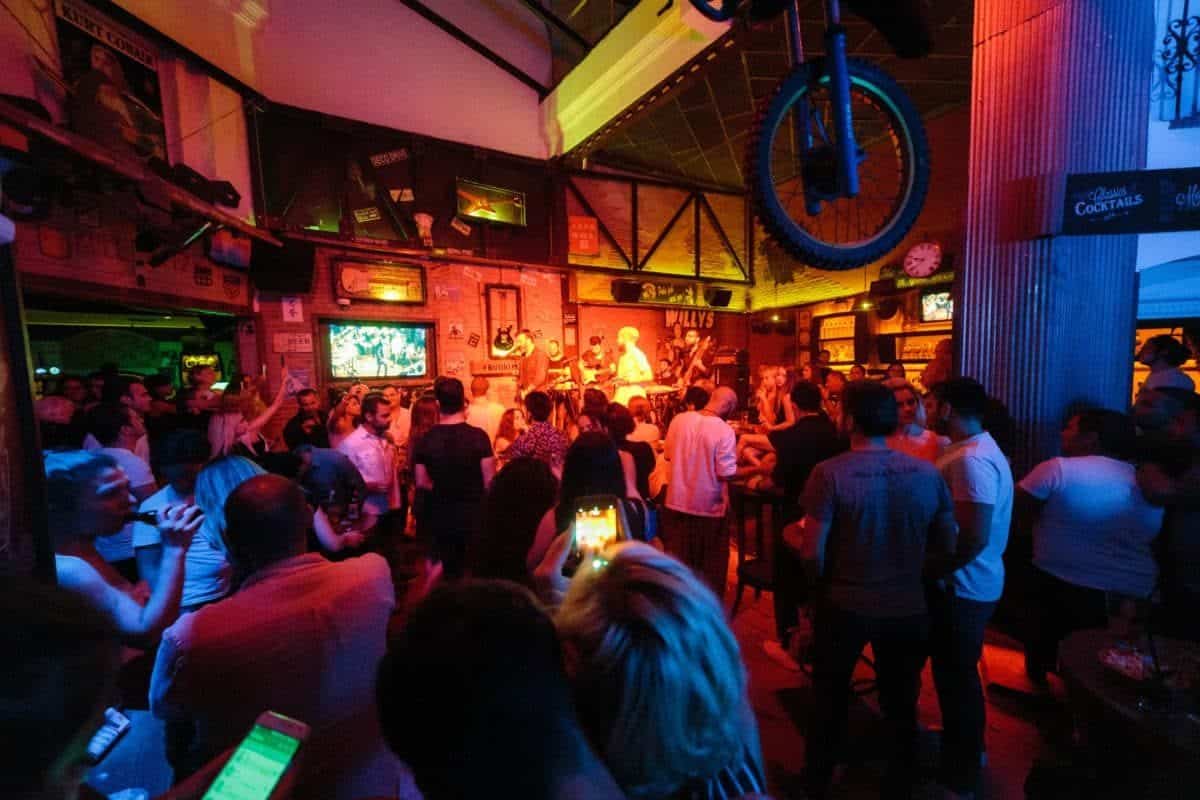 Kule Rock City
The answer to the question of where to listen to music in Bodrum is Kule Rock City for the majority of the locals. Kule Rock City, one of the residents of the Bodrum Bar Street, also plays Turkish rock and gets very crowded in the summer. So if you want to listen to music while socializing, you can go to the Kule. The atmosphere of the place will draw you in even as you pass by. Tower Rock City is one of the best rock bars in the city.
---
Let's Jazz it Up!
Jazz Cafe
The first place that comes to mind when talking about jazz music in Bodrum is the Jazz Cafe in Gumusluk. Jazz Cafe is a Bodrum classic which was opened almost 35 years ago in the center of Bodrum by the owners of the Jazz Cafe in Gumusluk. You can have a snack while listening to jazz at the Jazz Cafe and go for a swim during the day. Occasionally, important artists such as Neset Ruacan and Serdar Sensezgin also perform live at Jazz Cafe.
---
Mavi Pub
To listen to jazz in the center of Bodrum, you can go to Mavi Bar at the end of Bodrum Bar Street. Mavi Bar, which has been hosting live jazz performances for more than 20 years, is very pleasant with its shabby and friendly atmosphere. Bear on mind that you may not be able to find a place, especially at the nights of live performances. You may also get a chance to listen to Vedat Sakman in Mavi.
---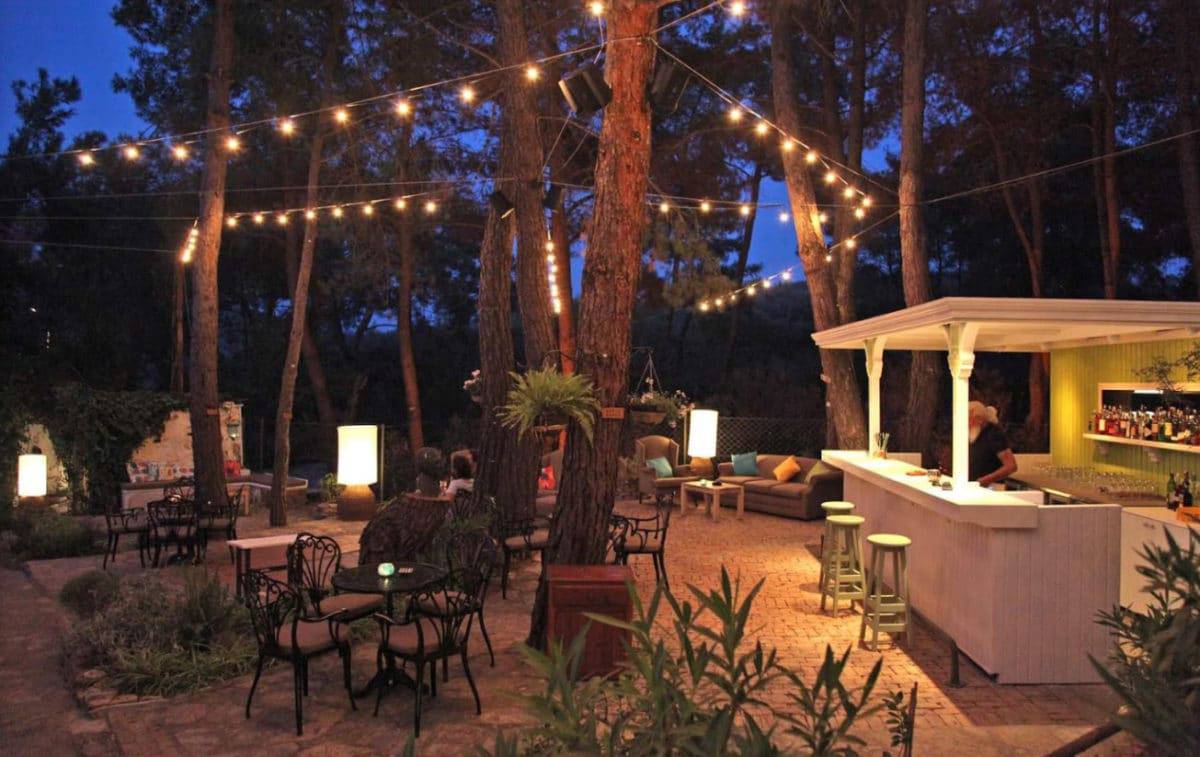 Stella Jazz Club
Stella Jazz Club is the new venue for jazz music lovers located the lush surroundings of Kizilagac. With live performances, you can listen to great music in a spectacular setting, but we recommend you to book before you go. The answer to 'where to listen to good musich in Bodrum?' is Stella Jazz Club if you like jazz.
---
Turkish Pop Venues
Karpuz
If you want to listen to Turkish pop music, we recommend you to go to Karpuz on the street known as Tekilacılar Street. Karpuz is the stopover place for both locals of Bodrum and holidaymakers in the singular street of Bodrum where the most heated entertainment is experienced. It is a place where you can enjoy with quality service and friendly atmosphere. You can watch live music performances not only in summer but also in winter in Karpuz which is the most popular spot of Tekilacılar Street.
---
People
Located within Kuum Hotel in Turkbuku, People has become the talk of the town with its live Turkish music performances. It is possible to see the live performances of popular artists such as Selami Sahin, Deniz Seki, Linet and Mehmet Erdem. People, with its 10-meter-long bar, bring Bodrum to the atmosphere of Istanbul entertainment venues.
---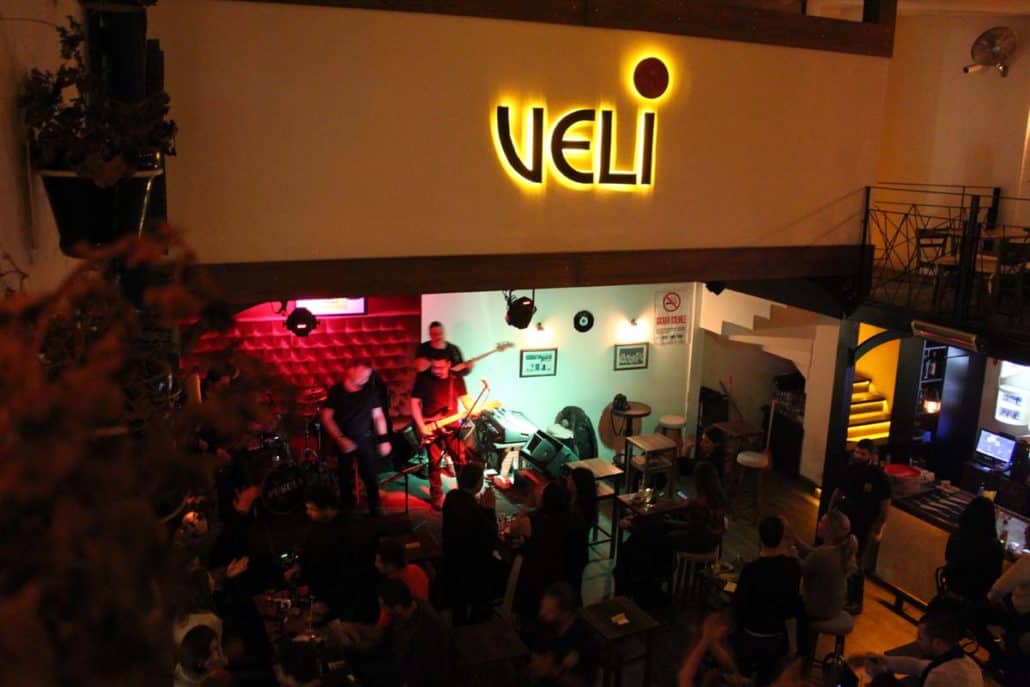 Veli Bar
Veli Bar which is one of the most popular live music venues of Bodrum since 1977. One of the oldest establishments of the Bodrum Bar Street, Veli Bar is a great place to listen to music and have fun in Bodrum. In Veli Bar, you can watch the twins Can and Ceyhun as well as famous musicians like Bate Bahadır Aksoy and Berkay. As you can imagine, it is often very crowded, so if you want to listen to music at Veli Bar, we recommend you to make a reservation.
---
Sahne Istanbul – Turkbuku
Another venue that has been transferred from Istanbul is the Sahne Istanbul-Turkbuku. The venue, which has become popular with live Turkish pop music concerts, has been designed as a typical Istanbul night club. You may get to listen to popular artists such as Hakan Altun, Demet Akalin, Tan Tasci and Bulent Ersoy in Sahne Istanbul-Turkbuku. Needless to say, you must book before you go.
---
Marina Yacht Club
As its name suggests, located in Bodrum Marina, Marina Yacht Club is one of the most luxurious entertainment venues of Bodrum as well as one of the finest restaurants. You can listen to artists such as Pinar Seli and Fatih Erkoc at the club which is also open in the winter. This popular club is packed full almost every night so you may not be able to get in unless you make a reservation.
---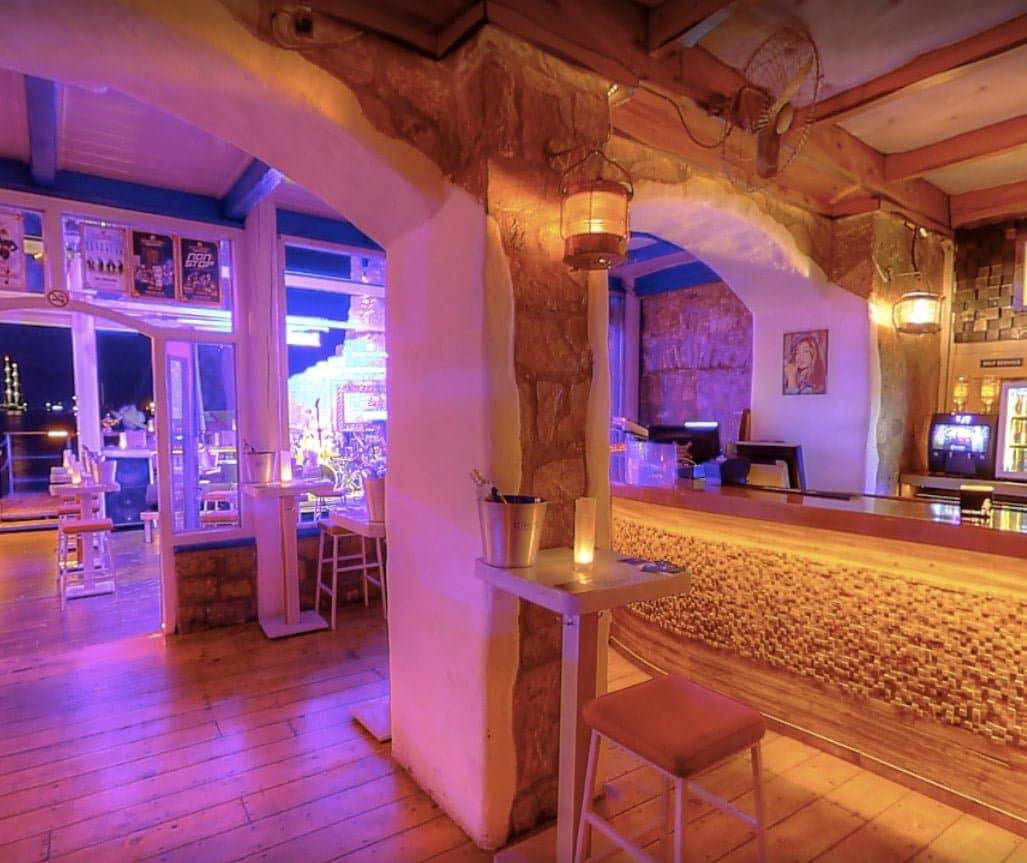 Mandalin Bar
Located at the Bar Street, Mandalin Bar is the spot where live music fans meet. Open both in summer and winter, Mandalin Bar is one of the most unique venues of Bodrum where unique artists such as Necati ve Saykolar, Nuri Hamdi Ates and İmge Mingiroğlu takes stage. Also, famous DJ's such as Hakan Kufundur perform music in different concepts to carry the entertainment to the peak. You will have a lot of fun and listen to quality music at Mandalin Bar.
---
Küba Bar
Kuba Bar, which can be described as a luxury entertainment venue, has been the center of attention since it has opened in 1997. Located on the street leading to the marina, Kuba Bar attracts attention with its 150 year old stone building. Packed full in the summer, Kuba bar plays popular music as well as dance music. The venue, which is also open in the winter, also serves as a restaurant. If you wish to have a classic Bodrum entertainment, you can go to Kuba Bar. However, you may not be able to get in as it gets very crowded in the summer, so we suggest you to go reasonably early.
---
Turn Up the Volume for Electronic Music!
It's party time! If you want to listen to electronic music and get into the party mood, New Old at the center of Bodrum is just the place for you. With its electronic house music and the lively atmosphere, you can have an energetic Bodrum night at the New Old.
Cafe Del Mar on Bars Street is another place to listen to chill out music. You can watch the stars while sipping your drink relaxing on the pillows thrown on the beach, where the venue is located.
---
Floating Disco: Club Catamaran
Club Catamaran also plays electronic music but we wanted to open a separate title for this special disco as Club Catamaran is the only floating disco of Bodrum. At Club Catamaran, which is known as Turkey's largest floating disco, you don't only get to listen to electronic music but also enjoy breathtaking show of the dancers in the middle of the sea. The catamaran picks up anchor from Bodrum at a certain time and comes back in the small hours. Club Catamaran also runs shuttle boats that take the clients ashore, should they wish to return ashore earlier.
---
Are We Here to Sit!
Here we are at the folk music section of our article, Where to Listen to Music in Bodrum? If you are feeling like joining a Turkish 'halay' dance, Bodrum Turku Bar in Gumbet is the place for you. Bodrum Turku Bar, where live performances take place almost every night, is set in a large venue which is ideal for 'halay'. You can listen to folk songs from every region of Turkey at this venue where singers such as Silver Kesici takes stage. Halay Turku Bar, located at central Bodrum is another place where you can listen to folk music and have an enjoyable evening.
---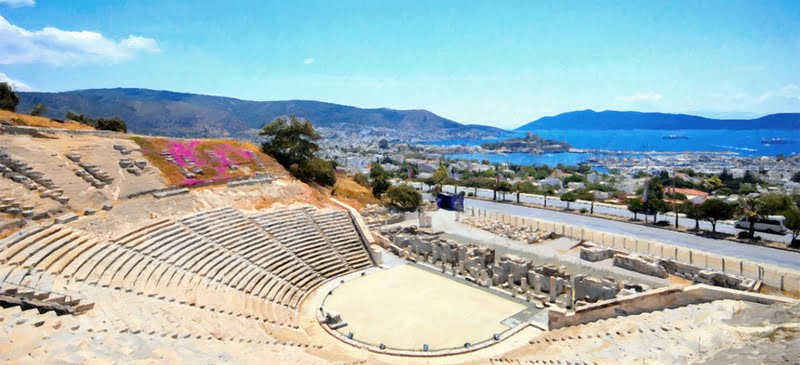 Star Performers Take the Stage Last:
Ancient Theater
If you are wondering where to listen live music in Bodrum, we suggest you to watch a concert in Ancient Theatre. The Ancient Theatre, which is one of the most important historical sites of Bodrum, hosts many concerts in the summer. Watching the famous names in this historical atmosphere, with Bodrum at the backdrop, is an unparalleled experience. Bodrum Ancient Theatre has hosted artists such as Candan Ercetin, Levent Yuksel, Funda Arar, Yildiz Tilbe, Kenan Dogulu and Sertab Erener in the past, so Turkey's most famous artists give unforgettable performances here. You can follow our Events page to see which concerts will be taking place at the Ancient Theatre during your stay in Bodrum.
---
Bodrum Music Festivals
Bodrum hosts many music festivals, so the answer to the question of where to listen to music in Bodrum may be "Everywhere". Bodrum music festivals organized in different concepts such as jazz, baroque and classical music are also a great opportunity to meet music. By matching your travel dates to these festivals, you can watch great performances by musicians from around the world. In order to get comprehensive information about the music festivals held in Bodrum, you should read our Bodrum Festivals article.
---
Gümbet
We devoted the end of our article to Gumbet. The Bodrum Bar street is not only in the center, there is a bar street in Gümbet too and in summer, this street is packed full. It's safe to say the crazy nightlife takes place in Gumbet Bar Street which is flocked not only by local tourists but also by foreign tourists led by the British. You can experience the most action-packed nights of your life in Gumbet Bar Street, which has peaked its popularity with the opening of luxurious clubs in recent years, such as Sebastian and Posh. It is also possible to watch live performances of famous names such as Kerimcan Durmanz and Hande Yener at Gumbet bars.
When we prepare our guide to Where to Listen to Music in Bodrum, we have chosen the well-known places to recommend. If you have your favorite places or nice experiences, you can share them with us in the comments section below.
We wish you days filled with music…